Sumter Christian School Bands
Sumter christian school bands
TEACHING STUDENTS TO USE THEIR INSTRUMENTS FOR THE GLORY AND PRAISE OF THEIR LORD AND SAVIOR!
Upcoming Events: School resumes: August 14
Objective Sheet deadline 1: September 1
Objective Sheet deadline 2: September 15
Objective sheet due: October 5
Fall concert: October 26, 7:00 pm
Sumter Christmas Parade: Sunday, December 3 (time tba)
Christmas Program: December 18, 7:00 pm
Christmas Chapel: December 19, 9:00 am
| | |
| --- | --- |
| Here at Sumter Christian School, we start all students on instruments in the 4th grade. By the end of their first year, they have competed against other band students across the state, and performed at least 3 times. It is our desire here at Sumter Christian School for each student to achieve an appreciation for music, as well as experience the fun that music brings to one's life. While we understand that not every child is a musical prodigy, we DO believe every child can enjoy making music. If you have any questions about the program, please feel free to contact the school, or the band director, Mr. Nathan Topper, directly. | |
Ever wonder who else plays band instruments? So glad you asked!

Flute
Halle Berry (actress)
Calista Flockhart ("Ally McBeal")
Alyssa Milano (actress)
Noah Webster (Webster's Dictionary)
Jennifer Garner (actress from "Alias")

Clarinet
Rainn Wilson (actor from "The Office")
Julia Roberts (actress)
Woody Allen (actor/director)
Tony Shaloub ("Monk")
Jimmy Kimmel (comedian/talk show host)
Allan Greenspan
(former Chairman of the Federal Reserve)
Steven Spielberg (movie director)

Saxophone
Jennifer Garner ("Alias")
Bill Clinton (former U.S. President)
Roy Williams (NFL Dallas Cowboys)
Vince Carter (NBA Star)
David Robinson (Retired NBA Star)
Tedi Bruschi (NFL New England Patriots)
Bob Hope (late comedian/actor)
Tom Selleck (actor from "Magnum PI")

Trombone
Bill Engvall (Blue Collar Comedy Tour)
Tony Stewart (NASCAR Driver)

Trumpet
James Woods (actor)
John Glenn (Astronaut and U.S. Senator)
Drew Carey (actor/comedian)
Prince Charles (future King of England)
Montel Williams (talk show host)
Richard Gere (actor)
Jackie Gleason (actor)
Samuel L. Jackson

French Horn
Ewan McGregor
(Obi Wan Kanobi from Star Wars I, II, III)
Vanessa Williams (Singer/Actress)
Otto Graham (NFL Hall of Fame quarterback)

Baritone
Neil Armstrong (Astronaut - first man on the moon)

Tuba
Andy Griffith (actor)
Harry Smith (CBS's "The Early Show")
Dan Aykroyd (actor)

Percussion
Mike Anderson (NFL)
Eddie George (retired NFL)
Dana Carvey (actor/comedian)
Walter Payton (NFL Hall of Fame running back)
Johnny Carson (TV Host)
Mike Piazza (former MLB catcher)

"In my own philanthropy and business endeavors, I have seen the critical role that the arts play in stimulating creativity and in developing vital communities...the arts have a crucial impact on our economy and are an important catalyst for learning, discovery, and achievement in our country."
– Paul G. Allen, Co-Founder, Microsoft

"When I hear people asking how do we fix the education system, I tell them we need to do the opposite of what is happening, cutting budgets by cutting music programs... Nothing could be stupider than removing the ability for the left and right brains to function. Ask a CEO what they are looking for in an employee and they say they need people who understand teamwork, people who are disciplined, people who understand the big picture. You know what they need? They need musicians."
– Mike Huckabee, Former Arkansas Governor, TV commentator and Presidential Candidate

"In every successful business…there is one budget line that never gets cut. It's called 'Product Development' – and it's the key to any company's future growth. Music education is critical to the product development of this nation's most important resource – our children."
– John Sykes

"During the Gulf War, the few opportunities I had for relaxation I always listened to music, and it brought me great peace of mind. I have shared my love of music with people throughout this world, while listening to the drums and special instruments of the Far East, Middle East, Africa, the Caribbean, and the Far North, and all of this started with the music appreciation course that I was taught in a third-grade elementary class in Princeton, New Jersey. What a tragedy it would be if we lived in a world where music was not taught to children."
– General H. Norman Schwarzkopf, United States Army
Powered by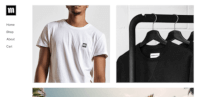 Create your own unique website with customizable templates.